THE D3 GROUP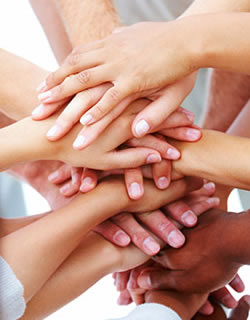 Welcome to The D3 Group (D3G) and our Online Education Resource. Formally we are a translational research network spanning the Developmental Dental Defects (DDD = D3) sector in Australia and New Zealand. But actually we are an eclectic bunch of individuals whose lives have been touched by D3 problems one way or another.
Some of our families have experienced D3 first hand, many of us care for people with D3 either as dental practitioners or public health professionals, and many others are engaged in D3 research and education. We are also pleased to have a growing number of medicos and D3-savvy folk from industry amongst us. 
All of us believe that teaming up and pulling together will help get D3 problems such as Molar Hypomin recognised better, understood better, and cared for better. Our ultimate goal is to make many of these problems go away through prevention... read more >>
THE D3 GROUP NEWS
News & meetings


After a remarkable life spanning 93 years, Grace Webster Suckling (b. 22/1/22) passed away on July 20th in Waikanae (near Wellington, NZ)....


20/8/15  | More 
D3 in The Clinic

Teaming up with two MIH stalwarts, Melbourne academics Aghareed Ghanim and David Manton have admirably broached two troubling...
 
26/6/15 | More 
D3 in The Lab

Following the illustrious footsteps of Rami Farah, Otago postgraduate student Arun Natarajan applied a new approach to characterise...
 
26/6/15   | More 
SUPPORTING THE D3 GROUP
Spread the word – anyone and everyone can help a lot simply by spreading the word about Molar Hypomin and our D3 network. Please talk about it to your friends, to school staff, to dental professionals and to politicians – indeed to anyone who will listen! General awareness of these D3 problems can only be improved.

Support the science – you may be asked to participate in trials or to donate specimens. The D3 Group is uniquely positioned to bring a powerful team-based approach to D3 research, which enhances our potential to make strong advances that help people worldwide.

Help with funding – quality research usually costs a lot and research funds are hard to come by. We realise that many families with first-hand experience of Molar Hypomin find it hard enough to cover their extra dental bills – yet any contribution can help us no matter how small.
Donating is easy and tax deductible, and you can choose to support research training, experimentation or education as you prefer. Professionals and organisations positioned for heftier support are encouraged to discuss your thoughts with us.
Instigator

The D3 Group is a translational research initiative of the Melbourne Research Unit for Facial Disorders. MRUFD