Where in the world is D3G?
The 'D3 family' has comprised several hundred members and friends across Australia and New Zealand (D3G Down Under) for several years now. And since 2017 when membership was internationalised, we've been joined by a steadily growing number of colleagues from around the globe (International Friends of D3G). The exciting breadth of this multinational support for D3G can be seen at a glance on the membership map below.
Obviously, social impact is stronger if we show folk who've  "put their money where their mouth is". So, to flag your part of the world as home to a paid-up D3G member, please join us as an  individual subscriber forthwith. And should you have any ideas for improvement, please share them with us pronto.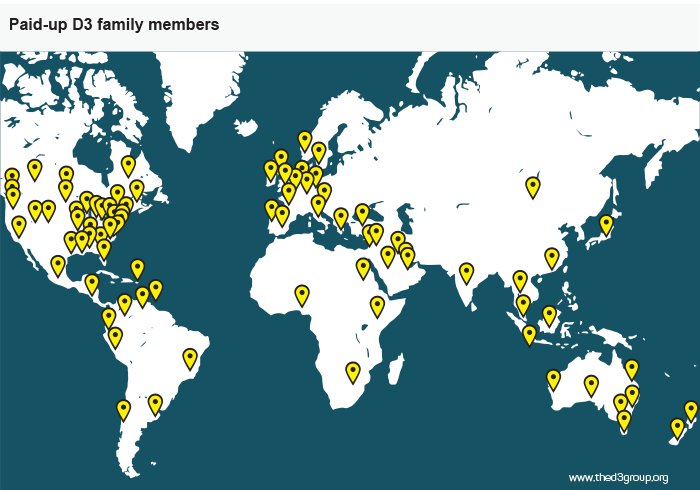 TOUCH PINS TO SEE COUNTRY & STATE NAMES