WHAT D3 RESEARCH IS BEING DONE IN THIS REGION?
A diverse group of researchers across Australia and New Zealand are actively investigating various aspects of Molar Hypomin and other D3s. Their published work (highlighted blue in the Bibliography), extends from population studies to clinical and applied investigations, and through to basic lab science. And as outlined below, their research skills span public health, several clinical areas, and a variety of basic sciences including biochemistry, molecular biology, toxicology and biophysics. Having all these researchers networked with other important contributors under the D3G umbrella provides unprecedented potential for undertaking effective translational research into D3 care and prevention.
Today's strong research capacity builds on a rich Australasian history of major contributions to the D3 field, including pioneering contributions towards epidemiological indices, prevalence, incidence, pathogenesis, aetiology and risk factors, tetracycline staining and enamel pigmentation, fluorosis and fluoridation, syndromes and biochemistry.
Researchers are generally more than happy to talk about their work, whether it be to practitioners or the public – so please be encouraged to contact them about this. Some research groups may be in the position to provide vocational guidance or work experience for curious students, and maybe even some hands-on work for interested practitioners (although Lab Safety regulations can be constraining).
WHERE CAN I FIND A LOCAL D3 RESEARCHER?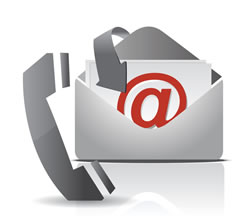 While researchers' interests and skills often defy categorisation, we have assigned each research group to (only) one of the three main areas of investigation into D3.
POPULATION HEALTH & EPIDEMIOLOGY
Peter Arrow, University of Adelaide, Australia
A dentally trained epidemiologist, Peter is widely respected for his emphatic population studies of Molar Hypomineralisation in Western Australia. His broad interests in child oral health span burden of disease, causal factors, therapy outcomes, and translation of research findings into policy.
CONTACT: peter.arrow@adelaide.edu.au
Erin Mahoney, University of Sydney, Australia, & Victoria University of Wellington, NZ
A paediatric dentist and PhD-qualified researcher, Erin has broad experience in the Molar Hypomin field having published on prevalence in Australian and NZ subpopulations, management of clinical issues, and basic structural characterisation of Hypomin lesions.
CONTACT: erinkm@slingshot.co.nz
Mike Morgan, University of Melbourne, Australia
A dentally trained epidemiologist and Professor of Population Oral Health, Mike.......
CONTACT: m.morgan@unimelb.edu.au
Kim Seow, University of Queensland, Australia
A paediatric dentist with two doctorates (PhD, DDSc) and a Professorship, Kim.....
CONTACT:k.seow@uq.edu.au
CLINICAL & APPLIED SCIENCE
Co-investigators (paediatric dentists): Margarita Silva, Karen Kan, Narisha Chawla
Past Head of Paediatric Dentistry and now Emeritus Professor, Louise.........
CONTACT: ljbm@unimelb.edu.au
Co-investigator (PhD-qualified paediatric dentist): Rami Farah
Associate Professor of Paediatric Dentistry, Bernadette.......
CONTACT: bernadette.drummond@otago.ac.nz
David Manton, Melbourne Dental School, University of Melbourne, Australia
Co-investigator (PhD-qualified dentist): Felicity Crombie
Paediatric dentist and Professor of Child Health, David.......
CONTACT: djmanton@unimelb.edu.au
BASIC LABORATORY SCIENCE
Mike Hubbard, University of Melbourne, Australia
Co-investigator (biochemist): Jon Mangum
Co-investigators (dental practitioners): Garry Nervo, Roger Hall, Ed Lobaza, Paul Schneider, Vidal Perez
Qualified as a dentist and biochemist, Mike.......
CONTACT: mike.hubbard@unimelb.edu.au
Joseph Palamara, University of Melbourne, Australia
A PhD-qualified physicist and Associate Professor at Melbourne Dental School, Joseph......
CONTACT: palamara@unimelb.edu.au
Mike Swain, University of Otago, NZ and University of Sydney, Australia
A boffin from the backblocks...who doesn't provide much info on his website.....
CONTACT: michael.swain@sydney.edu.au