Join The D3 Group
We are keen to embrace membership from across the community, whether you're involved in delivery of healthcare for D3 or a recipient of it – in fact we welcome anyone with a constructive interest in D3. Individual membership is now open to everyone – so those of you from countries beyond our Antipodean hub are encouraged to join the growing family of International Friends. We're developing a Practice membership scheme too, initially with specialist practitioners from Down Under (see here).
Individual subscription for just AU$50 yearly (≈US$40)
By becoming a full member, you'll receive:
Our regular

e-newsletter

with unique D3-flavoured educational content (D3G Dispatch, sample)

One hour

of unique D3-specific

Continuing Education

(i.e. 4 x 15 minute D3-CE Snacks, sample)
Interim

email alerts

(D3G event invitations, urgent news & happenings etc)
A

membership pin

on our forthcoming "D3G family map" (test site here)

Helpline

for student/researcher/practitioner (email, informal only)

Ticket discount

at D3G events
Basic email membership for only AU$5 once* (≈US$4)
By joining our email list, you'll receive:
Email alerts (D3G event invitations, major news, happenings & offerings)
Ticket discount at D3G events
*A one-time administration fee is charged to cover the external cost of maintaining a "clean" (spam-protected) database/communications system.
Pay It Forward
While the cost of D3G membership is a relatively minor amount for most of us, this is not the case for many in less-fortunate circumstances. Should you wish to Share D3 Love, please order two or more memberships (of either type) and we will make the extras available to interested parties from less-developed parts of the world – it's fine to order your own full membership and donate, for example, two pay-it-forward basic memberships (AU$60 total). As this scheme unfolds, we will log the social impact by mapping the number of beneficiaries and their locations. We are delighted that, thanks to the generosity of many members, a sizeable number of forward-paid memberships are now available – if you consider yourself a deserving
beneficiary of this gift, please contact the Secretary.
How to join
Please use the eShop below (accepts Paypal, Visa, Mastercard, Amex).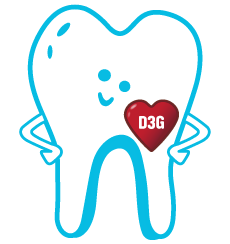 Soon after completing the payment step, you'll receive an email requesting the following information which we will use confidentially to understand the composition of our D3 family (i.e. for targeting and anonymous reporting purposes only):
Email address

– the same one you used to Join with

Profession/occupation

– are you a health professional (TYPE?) or OTHER interested party?

Company

– do you work for a healthcare company?

Research experience

– are you a published researcher, even if years ago?

Do you have a D3?

– about 1-in-6 members probably do......but perhaps don't know it?
D3G Merchandise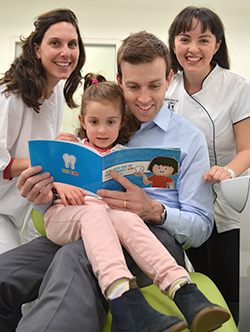 Support D3G and complement your D3G membership with a copy of Sam's storybook, some D3G referral cards, or stack of Toothy Scientist stickers. Learn more.